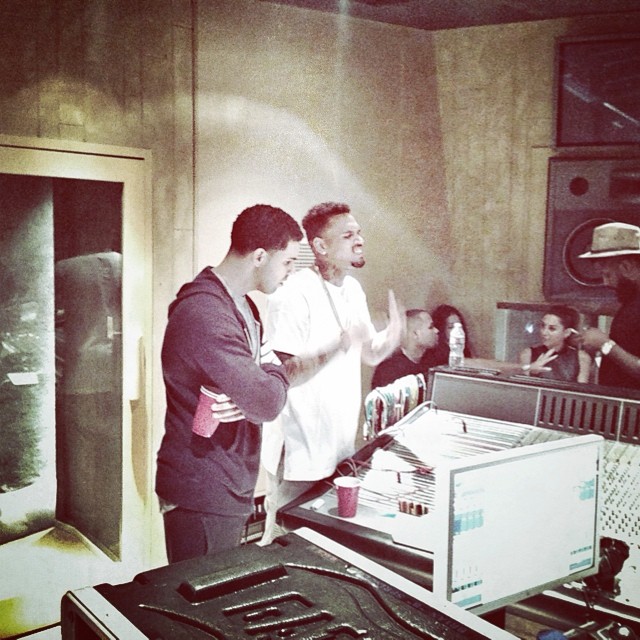 All is love when it comes down to making music!
After their very public dislike for one another, and serious incident at WIP nightclub in NYC, it appears that Chris Brown and Drake have squashed any past beef in the name of music.
The two superstars were photographed in the studio early Friday morning by Kosine of production duo Da Internz. No word on if they were working on anything together or if Drake was just listening to some of Breezy's new music for his anticipated album X. But, social media is also saying that they were in the studio with a large group of people including other artists like Tyga and Eric Bellinger.
It also appears that Chris and his on-again, off-again girlfriend Karrueche are back together following rumors earlier this week that they had split.
Brown posted a photo of the model/designer and according to reports they left the studio together as well.