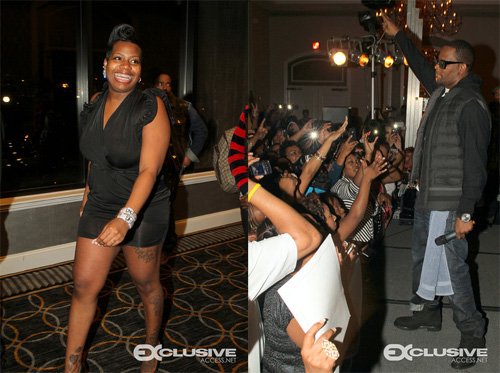 Fantasia certainly wasn't shy in calling out R.Kelly for a mediocre performance. While both entertainers were slated for a sold out Blake Hotel concert. R.Kelly decided to only give fans two classics before leaving the venue with no explanation. 
Apparently, R.Kelly's abrupt exit was a result of contractual agreements not being met. It seems that a lack of hotel arrangements, transportation, pay and not even being a hired act but a co-host are strong grounds for a disappearing act. Fantasia promptly took the stage, making no amends for R.Kelly and saying "I come to give your moneys worth. I find it a little disrespectful when things happen like that…" She was making a good point with her loyalty standing completely with the fans and their enjoyment until it was revealed that R.Kelly was not a featured performer.
Follow the jump for the video footage.

Besides the obvious misunderstanding, it certainly proved to be a few minutes of unscripted 'dramedy'. Take a look below: