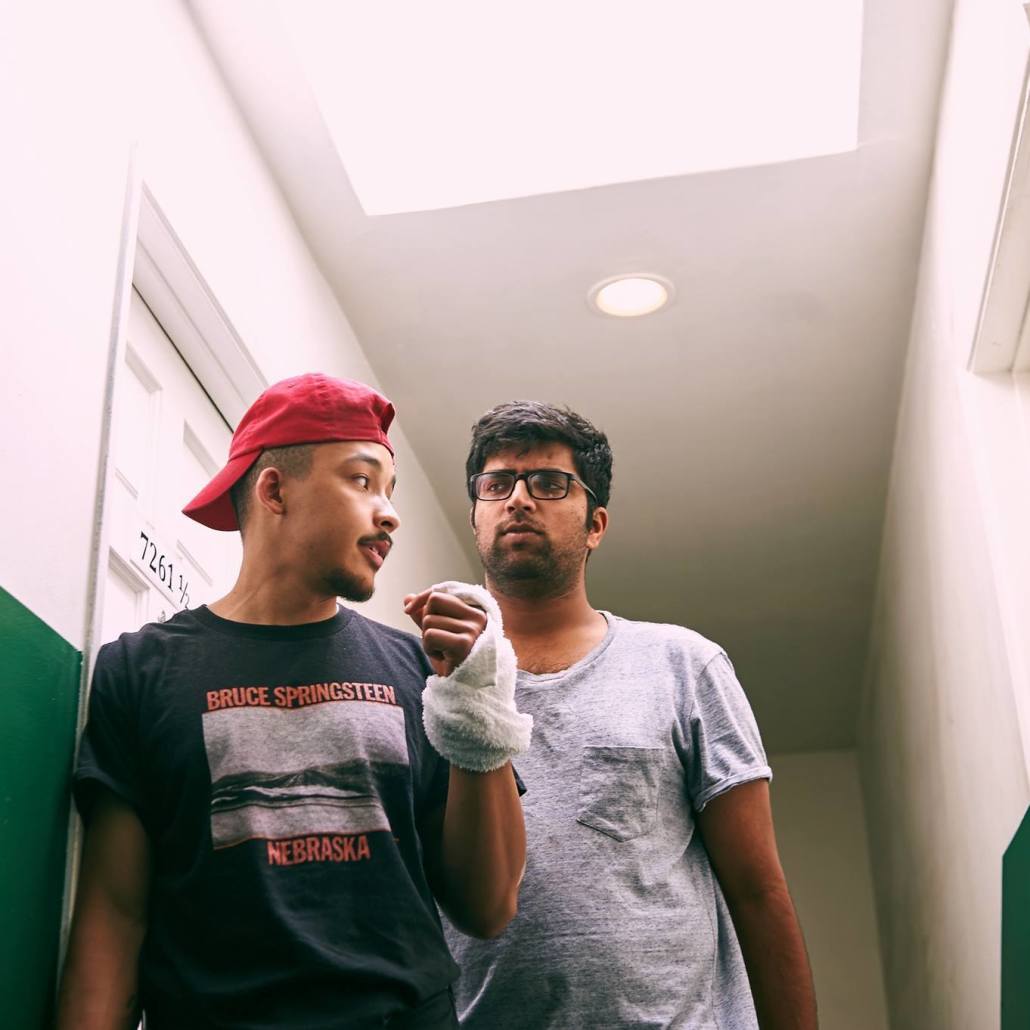 Emerging R&B duo Abhi//Dijon couldn't let the fall pass without dropping some smooth tunage. The duo of singer Dijon Duenas and producer Abhi Raju garnered a nice buzz last year with their impressive EP Stay Up. They spent much of 2016 under the radar, honing their sound and tinkering with it. Now, the Ellicott City combo has resurfaced with a new EP, entitled Montana.
With its mastering handled by Warren "Foxes in Fiction" Hildebrand, Montana is much shorter than its predecessor – the EP has five tracks compared to Stay Up's ten – but each song is sure to get replayed a time or two.
Though it starts out strongly enough, especially with the groovy intro "Red Light," Montana shines most in its second half. "We're Alone" is an obvious mood setter and a definite standout cut, with its pulsating synths and hypnotic vocals. The scaled-back "Often" is a low-tempo groove that will make bodies move. And "End" is a smooth '80s R&B-inspired grown-up lullaby.
Take a trip to Montana with Abhi//Dijon's new EP below.
–Words by Bradford Howard