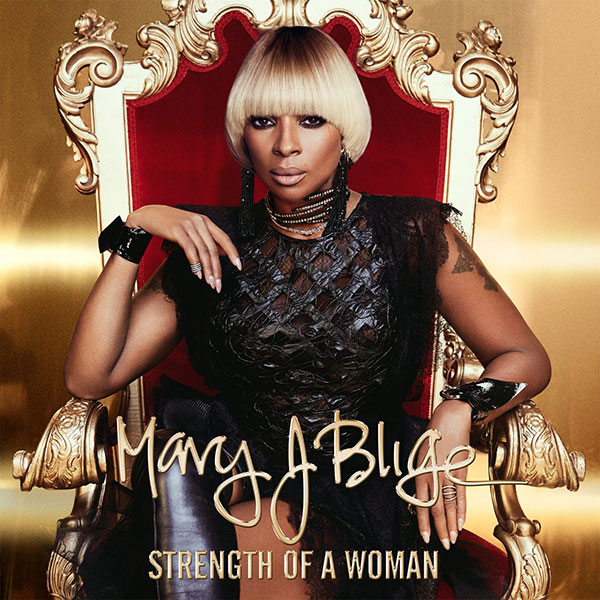 Bow to the Queen!
Today (Apr. 28), Mary J. Blige returns with her hotly-anticipated new album Strength of a Woman.  The R&B icon's thirteenth studio album has been a longtime coming and lands in the midst of the singer dealing with a nasty divorce from her former manager Kendu Issacs.
The 14-track project includes guest appearances from Kanye West, Quavo (of Migos), DJ Khaled, Missy Elliot, Prince Charlez, KAYTRANADA, and BadBadNotGood.
Led by the singles, "Thick of It" and "U + Me (Love Lesson)," Mary is at her best when dealing with personal relationship woes. Channeling those emotions and putting them to song, the album includes such poignant tracks as "Set Me Free," "Indestructible," "Survivor," and "Telling the Truth."
"This is one of my most powerful albums, featuring some powerful collaborators. I'm excited to share it with you," she wrote on Instagram.
Previously speaking about the album title, Blige explained that it's meant to symbolize power in the face of tribulations. "We find that strength in us to not just survive these trials, but to thrive, to live, to get something out of it to not make the same mistakes again," she said.
Along with the album, MJB is chronicling the emotional process of making the project in the upcoming documentary, The Making Of: Strength of a Woman, which is set to premiere May 2 at 11 p.m. on VH1.
Stream Strength of a Woman below!