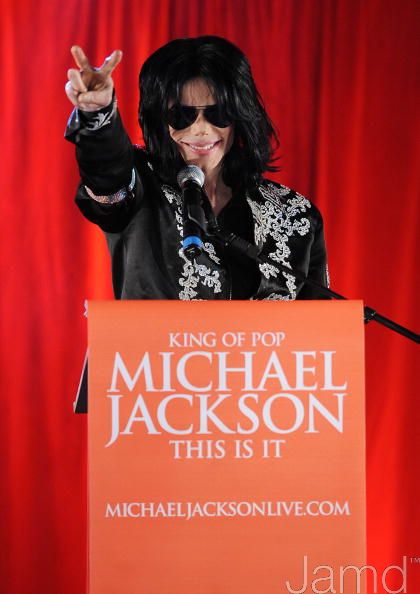 Michael Jackson has added 20 more concerts to his residency at London's O2 Arena following strong demand for the pre-sale tickets today (March 11).
Pre-sale tickets for the AEG Live-promoted residency went on sale at 7am GMT to those who successfully entered the registration process for a chance to gain access to the pre-sale ticket offer. Tickets go general sale from March 13.
There are now a total of 30 dates confirmed, running from July 8 to Sept. 29, according to Ticketmaster. Prices range from £50 ($68.82) to £75 ($103.23). However, dates have been regularly added throughout the day so that number could change.
The huge response from fans who successfully registered at michaeljacksonlive.com and via text for the pre-sale led to delays online today.
Chris Edmonds, managing director of Ticketmaster U.K., said in a statement: "We have witnessed an unprecedented level of demand for the Michael Jackson concerts at the O2. Unfortunately due to a technical issue, we were unable to facilitate all immediate ticket requests. Apologies to those fans who were unable to log on, but fans should keep on trying to purchase tickets."
According to AEG Live, 19 shows sold out their pre-sale allocation earlier today. The pre-sale allocation for each show is around half the number of total tickets available according to a spokeswoman for AEG Live.
The total ticket allocation for each O2 concert is not yet confirmed. While the venue has a total capacity of 23,000, many concerts are around 18,000.