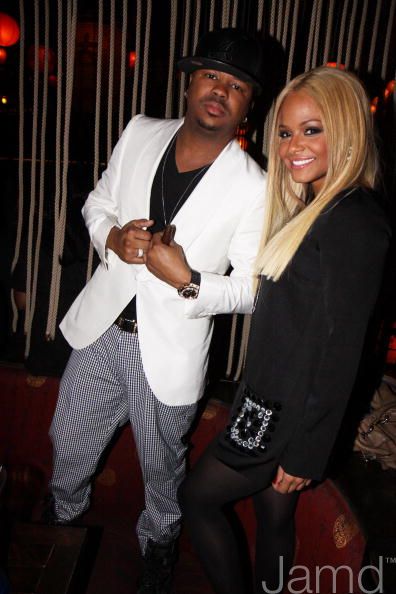 UPDATE! CHRISTINA MILIAN NOT ENGAGED!

Of course this was false, whether she says it is or isn't, this entire "relationship" with Terius is great publicity. Christina Milian posted this message on her myspace page today,
Hey Guys! I am not Engaged….
Good Morning y'all. Just woke up from finishing some work in the studio late last night to some eager phone calls as to whether or not I am Engaged…. No, I am not. Point blank, period. Pretty funny. I really don't have a lot to say about it… I think since I announced the title of my new album "Elope" these rumors seem to be looming around lately… It's an album title and a title track. And to me "Elope" represents taking control of my life and being an adult making my own responsible decisions. Despite anyone's judgement…. I have not run off and Eloped either, LOL. So….that being said.. Stay focused and to anyone who thinks my life is a Publicity stunt… GROW UP. Life is short, enjoy it and stop picking on what I do. Cause if you don't know, I am definitely enjoying life! RADIOKILLA!
ORIGINAL POST

Well according to sources The-Dream and Christina Milian are walking on the moon! Late last night Egypt reported,
"I received word from a source who is typically very reliable that R&B singer/writer The Dream, allegedly proposed to Pop singer Christina Milian and she said YES!!!! At some point yesterday The Dream allegedly took Christina to the rooftop of his condo in LA where he popped the question with a diamond ring that's estimated at nearly $200,000. The ring is said to be designed by the daughter of a very well known wealthy American billionaire.
I am also told they had an intimate dinner celebration later that evening with close friends and family and Christina was glowing like a schoolgirl. I hear Dream said it was love at first sight and insiders say 'he is sooo open on Christina'."
There have been no official statements released. We will have to wait on this one…