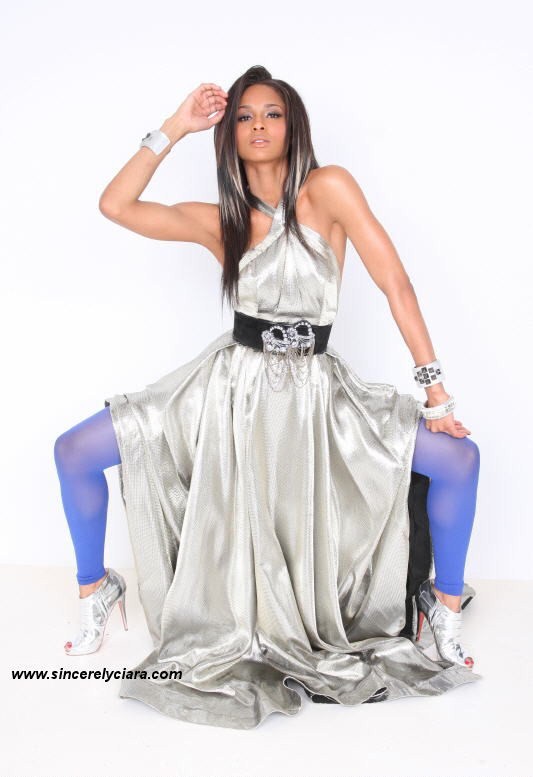 With a set of pipes more powerful than a locomotive, able to leap to the top of the Billboard charts in a single bound, it's Super C!  Ciara's third studio album may not have arrived on store shelves with "speeding bullet" swiftness, but, considering how difficult it is to find a functioning phone booth these days, the delays are understandable—now, the wait is finally over, and, transformed into her comic-book alter ego, the pop songstress has swooped in to take listeners everywhere the nation on the Fantasy Ride of their lives.
Heralded by the superheroically strong one-two punch of Booth-acclaimed lead single "Never Ever" (with Young Jeezy) and its immensely successful, Justin Timberlake-featuring follow-up, "Love Sex Magic" the LP hit US stores and online retailers on May 5th.  Featuring an elite force of the industry's hottest producers and guest features, Fantasy Ride showcases a Ciara with more depth, creative energy, and dancefloor-packing power than ever before.
In an exclusive interview with DJ Z Ciara steps into the Booth to discuss the origin of "Super C," her feelings on being compared to such pop legends as Janet Jackson and Aaliyah, and which of the "Love Sex Magic" trifecta she considers her strongest suit.
LISTEN TO THE INTERVEW HERE,
Shout to Z at DJBooth
Fantasy Ride In Stores Now