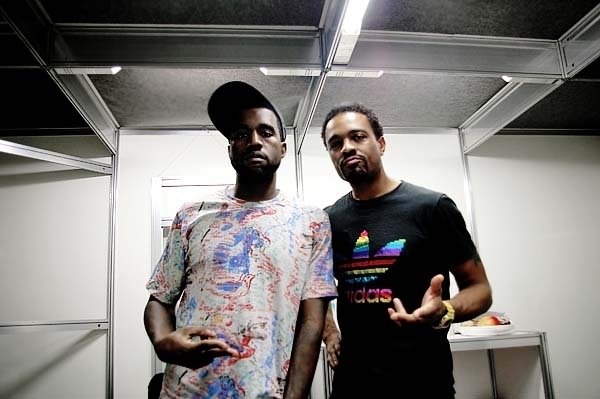 Okay let me give you guys some quick background. You might think you don't know who Tony Williams is, but in fact, you've been listening to his voice this entire time. Aside from being known as Kanye West's cousin, Tony Williams has worked on ALL of Kanye's albums & has been featured as not only the vocals behind many of Kanye's hit tracks (go check the CD inserts), but he also tours with Kanye & can be seen singing the background vocals at all of Kanye's performances. Most recently, he was featured as the vocal talent on Jay-Z's "History". Now while gearing up to release his debut album King or The Fool this year via G.O.O.D. Music label, Tony hit up the studio to add his own rock/soul type of vibe to Kanye's hit single "Amazing".
The remix of the official anthem of the N.B.A. playoffs was a combined effort of producer Haskel Jackson (for Genesoul Prod.) and former Janet Jackson and Lionel Richie bassist turned producer, Derek "D.O.A." Allen (of Designated Hitters Production). Tony Williams came in and added another dimension to an already "Amazing" situation. "It was really fun 'rockin" this joint out. This is straight up my style… we were definitely trying to put our stamp on it," says Tony.
Be sure to also please show him love & support on his new blog, Tony Williams Blog, shout to Young Kingz.

Kanye West feat. Tony Williams & Young Jeezy – Amazin (Remix)