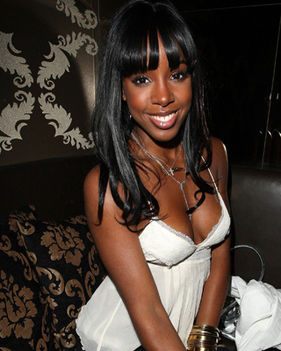 Now that her single "When Love Takes Over" is in the top 20 overseas, Kelly Rowland has snapped up new management. Rowland, who parted ways with longtime manager Matthew Knowles this spring, has drafted Kelis ("Milkshake," "Bossy") and Michele Branch ("Everywhere," "All You Wanted") manager Jeff Rabhan.
Rabhan, joining Rowland's recently appointed legal advisor Gary Stiffelman, gained notoriety over the years for his work with former Jive recording artist Kelis. It was in fact, Rabhan who defended Kelis when she was dropped from Jive Records. While it is unclear when Rowland will return to the music scene with a solo album, the former Destiny's Child member told Singersroom she would like to pursue a few more solo efforts post "Miss Kelly" ("Like This," "Work," "Comeback")
"As many as I can. As for Destiny's Child, people always ask if there's going to be a reunion, I always say that anything is possible. But for right now, we're all concentrating on our solo careers. So, I want to make as many solo albums as I can," says Rowland.
Kelly Rowland is currently a host on BRAVO's "The Fashion Show".
via Singersroom