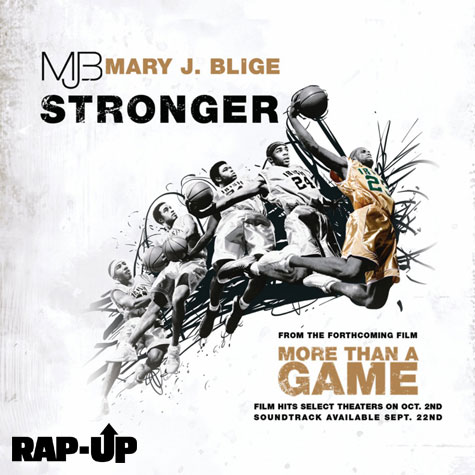 The Queen of Hip-Hop Soul will release her 9th studio album Stronger on November 24. The first single, "The One," features Drake and can be seen in a new AT&T ad airing now.
"The album represents who and what I am right now," MJB said on set of the commercial. "I'm a stronger human being after all the growing pains. It's about life, love, change, strength—mostly really knowing who you are and being confident in that."
The follow-up single will be the title track, "Stronger," which can also be found on the soundtrack to More Than a Game. The documentary about NBA star LeBron James' high school days in Akron, Ohio, opens October 2 in select theaters, while the soundtrack arrives September 22.
A rough version of "Stronger" with Chris Brown's ad-libs on it leaked over a month ago, listen to it here.
via Rap-Up