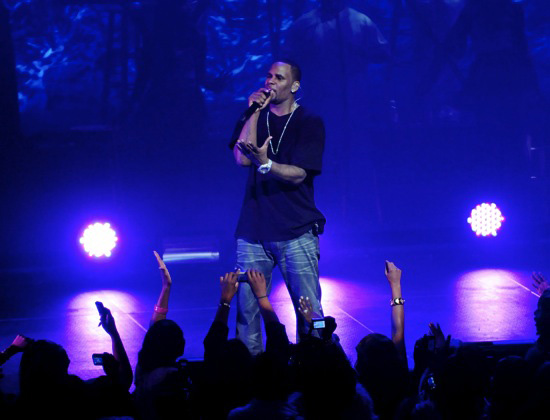 R.Kelly – the multiplatinum selling singer songwriter and R&B icon – is returning to the UK for his first UK live shows in 8 years on the Ladies Make Some Noise Tour.
Follow the jump to view the press release and tour dates,
Remember the first time you saw R.Kelly at Hammersmith Apollo in 1992? He was then unknown to the masses yet sold out 2 nights to rave reviews. Within 18 months he was back in the UK to do a record breaking 5 sold out nights at the Apollo, plus a show in Wolverhampton, due to the phenomenal demand. Now, nearly two decades later, he comes back to these venues with more smash hits under his belt than days in the month. R. Kelly will take us back to the halcyon days of She's Got That Vibe through to the timeless party anthem of Ignition (Remix) and the feverishly addictive Trapped In the Closet along with all his other top R&B masterpieces and of course material from his new record, "Untitled".
FULL UK TOUR DATES:
April 5th – Manchester (Apollo)
April 9th – London (Hammersmith HMV Apollo)
April 11th – Wolverhampton (Civic Hall)
Tickets go on sale January 22nd at 9am from www.ticketmaster.co.uk / www.aeglive.co.uk /