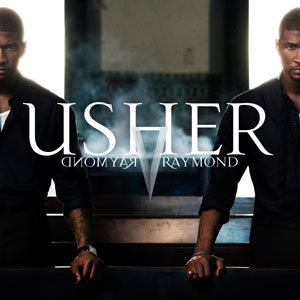 Daily News Reports,
Hey, Usher, better late than never! We hear the crooner has had his latest CD, which was supposed to be released Sunday, pushed back until March 30. Why the delay? A source at the "Confessions" singer's record company says Jive Records refused to put Usher's album out until he signs with a new management firm. Apparently the crooner and his mother — and former manager– Jonetta Patton are officially on the outs and severed their professional ties in late November 2009.


"She walked away from the project because Usher had his girlfriend [and former Def Jam executive] Grace Miguel was all in the mix," says the source.

"She felt as though if she didn't end things when she did, it would permanently affect their personal relationship," continues the source. Usher had apparently declared that he would manage himself, with the help of Miguel, but the label felt that "there was chaos in the camp." Jive has released three singles in an attempt to launch the CD "Raymond vs. Raymond." The first single, "Papers," which was released last September, only reached No. 31 on the Billboard Hot 100, so the label began working two more new singles, "Hey Daddy (Daddy's Home)" and "More." But there may be hope for the singer yet: It appears Usher is close to signing an agreement with AEG Live CEO Randy Phillips, manager for Lionel Richie, Toni Braxton and the late Michael Jackson. In fact, Usher was spotted sitting at Phillip's table at Clive Davis' pre-Grammy bash. Just as Usher's career may be looking up, it appears his love life is, too. Our source says that despite Usher's attempts to downplay his romantic involvement with Miguel, the former Def Jam exec also was by Usher's side during Grammy weekend in L.A. The two were spotted "holding hands," and Usher was seen "gently caressing her back" when he thought no one was looking at L.A. Reid's post-Grammy party at the L.A. restaurant Cecconi's
via TheDailyNews
Here is a clip of Usher performing back in January at the opening of HAZE nightclub in Las Vegas.