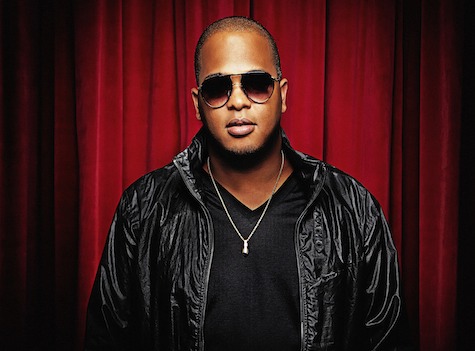 Chicago-based online newspaper RedEye recently sat down with super producer Christopher "Tricky" Stewart for a quick Q&A.
Where did you get the name "Tricky?"
That's a nickname given to me by my mom. It's from playing football as a kid. I was always hard to tackle. It kind of stuck.

How'd you get your start?
I got into producing because my older brother, Laney Stewart, is a record producer. He came up as a jingle producer called Minute Men. That's how we got started, we got clients and then we made a break for Los Angeles in 1992. We just went to the big city and tried to make it.

What do you think distinguishes you from other producers? How do your Chicago roots play a part?
My work is all based on coming from Chicago with such great R&B roots. Even when I make pop, it's got a strong R&B sound. I do it even when working with Katy Perry. Katy Perry's sound is unique to her genre, but I add my own flair.
For the full interview Click Here. Shout to YK2.