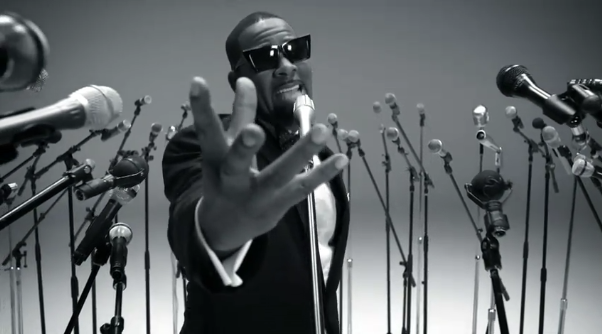 R. Kelly has landed the #1 spot on Billboard's recent Top 50 R&B/Hip-Hop Artists of the past 25 years. The 43 year old singer/songwriter/producer has had more top 10 hits in the quarter century than any act, 11 No. 1 singles and albums, and continues to amass more achievements with his new release "When A Woman Loves" this year.
R. Kelly crowns our list of the top 25 R&B/hip-hop artists of the past 25 years with good reason. Since January of 1985, he's amassed 35 top 10 hits on R&B/Hip-Hop Songs (the most of any act in the time frame) and a total of 84 charting singles. Among those are 11 No. 1s, including "Bump N' Grind" (12 weeks at the top) and "Down Low (Nobody Has To Know)" (seven weeks) with Ronald Isley. Further cementing Kelly's hitmaker status is his staggering 11 No. 1s on R&B/Hip-Hop Albums. The R&B icon continued to post new chart achievements in 2010, as he notched his 56th top 40 single with "When a Woman Loves."
Check out Billboard's full list of the Top 50 R&B/Hip-Hop Artists Of The Past 25 Years.