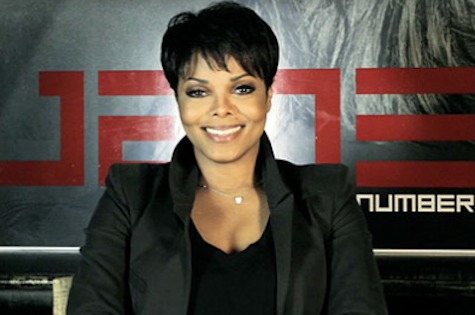 Janet Jackson will be bringing her "JANET JACKSON Number Ones, Up Close and Personal Tour" to North America. The legendary Icon took the suggestions of her fans to heart and after her start in Asia she will be bringing the tour to the United States and Canada. Janet will be performing songs from her 35 number one hits in 35 global cities.

This tour will differ from her previous concert schedules in that she will perform music exclusively from her chart topping CD NUMBER ONES. There will also be a focus on venues that will allow Janet to be up close and personal in a much more intimate setting. In each selected city JANET will offer something different to her performance so no show will be the same. This tour is JANET more revealed, more intimate, and more personal than ever before. Don't look for special effects. Just listen to and look at Janet, as you have never seen her before.
Janet has expressed her gratitude and excitement for the upcoming shows in North America with the following statement:
"I thank my fans who have voted and helped me choose the cities we are announcing today. Each of you are so important to me. These concerts will be different from anything I have ever done. I will be as up close and personal as possible. These concerts are not about special effects. This is a love affair between me and those of you who have supported me and my work for all these years. I'll be singing and dancing from my heart. The music will all be songs that you've made number ones for me. Let's go!
In each city I want to meet 20 young leaders who are changing their communities for the better. Please contact janetjackson.com so that I will know who is making a major difference in your city. I'm asking my fans and their friends, Parents, relatives, neighbors and teachers to nominate five people to qualify as one of the 20 under 20 in each place I will perform. At each concert the 20 people chosen and the person who nominated them will be VIP guests at my show. I will invite the 20 sponsors and the 20 winners to the concert and backstage. There are many young people changing the world and I want them to be recognized during my tour. I want them to be my guest at my show and they will come backstage as I learn from them how young people are changing the world. You all know someone who is making a difference, so get in touch. I love you all and I can't wait to be back on stage, I've missed you," –Janet
The US and Canada Tour Dates are as follows:
Chicago, IL (March 7 & 8 ) The Chicago Theatre
Toronto, ON, Canada (March 12) Sony Centre for the Performing Arts
Uncasville, CT (March 16) Mohegan Sun Arena
New York, NY (March 18) Radio City Music Hall
Washington, DC (March 22) DAR Constitution Hall
Atlantic City, NJ (March 25 & 26) Borgata Spa & Resort Event Center
Atlanta, GA (March 29) Fox Theatre
Saint Louis, MO (March 31) Fox Theatre
Grand Prairie, TX (April 2) Verizon Theatre
Denver, CO (April 6) Wells Fargo Theatre at the Colorado Convention Center
Phoenix, AZ (April 8 ) Comerica Theatre
Santa Barbara, CA (April 9) Santa Barbara Bowl
Los Angeles, CA (April 14) Gibson Amphitheatre
San Francisco, CA (April 19) Bill Graham Civic Auditorium
Las Vegas, NV (April 22 & 23) Caesars Palace – The Colosseum
Janet will also be selecting the first fan winner of the contest in voting for the each of the selected cities. The winner will be announced on www.JanetJackson.com and they will receive an autographed copy of NUMBER ONES and an autographed copy of her upcoming book "True You" (on stands February 8th). In each of the 35 cities Janet will dedicate one of her number one songs to the city.