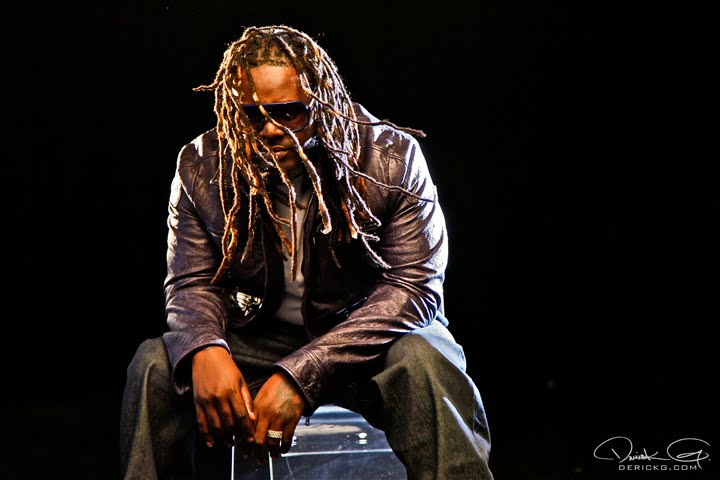 T-Pain may not be in the limelight musically as much as in the past, but he has been finding new ways to expand and connect music with technology. Following the success of his Autotune iPhone app the singer/rapper/producer has teamed up with Android to create a brand new Free app called Booty Symphony (immediately shakes head upon reading). With this new Free app, you can basically compile booty shakin clips to create a master mix around three Nappy Boy Entertainment tracks and share them with your friends via facebook, twitter, and email. Follow the jump for a preview of the app and hear about their contest for the best video.
If you have an Android, get the app HERE.
Tapping that app has never felt this good. Introducing Booty Symphony, the new app powered by T-Pain's label Nappy Boy Entertainment. The app lets users conduct 30-second music videos from "Booty Soundboards" based on songs from the Nappy Boy catalogue including Tay Dizm's "Point Em Out" and Young Cash's "I'm a Freak" and "I Support Single Mothers." Every time you tap a booty, a new sound and rump-shaking visual is added to the mix. And just in case you want additional "assets", Booty Symphony lets users upload their own juicy videos to the soundboard.
Since it takes a lot of energy to shake all these booties, Nappy Boy will reward the most popular Booty Symphony video with the ultimate prize – 1,000 cans of "Booty Sweat" energy drink. Making the pot even sweeter is the fact that these 1,000 cans are some of the last "Booty Sweat" energy drinks slated for production, ever! Turn Earth's loss into your gain by following the contest details located at http://bootysymphony.com.