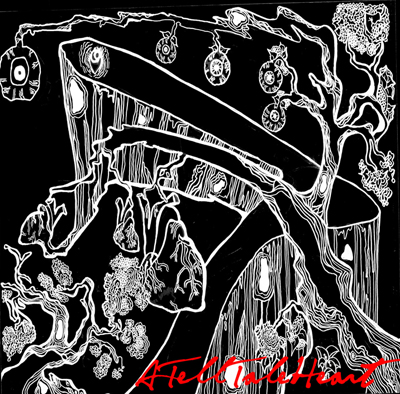 Multi-platinum recording artist and songwriter Dawn Richard of Diddy-Dirty Money releases her anticipated mixtape, "A Prelude To #ATELLTALEHEART" today. It is exclusively available on her personal blog for free download. Follow the jump to see what Dawn said about the project, the track list and link.

"#ATELLTALEHEART is simply a compilation of emotions and feelings that if you were to fall into my heart, this is what my heart would sound like. It's about my journey, my pain, my redemption, but above all my strength. It's honest yet raw," says Dawn.
"A few of my many favorite songs include; the heart-felt "Let Love In" – it's a plea of those who can't let go of the past and I am simply asking for a second chance. "Bulletproof", was a song that I wrote right after experiencing the devastation of Katrina. I felt that in this industry everyone had an opinion about me, mainly negative, but in the midst of it all, I am still here and as the lyrics say "bullets hit me but I don't bleed". Another favorite of mine is the very personal "These Tears", in where I was extremely great to "love" but "love" was not so great to me," she further explains.
Tracklist:
01. Intro (The Fall)
02. Superman
03. Biggest Fan
04. Hey
05. Me Myself & Y
06. Broken Record
07. I Know (ft. Kalenna)
08. Let Love In
09. I'm Just Saying
10. Superhero (Accapella)
11. Runway
12. These Tears
13. Vibrate
14. Champion
15. Bulletproof