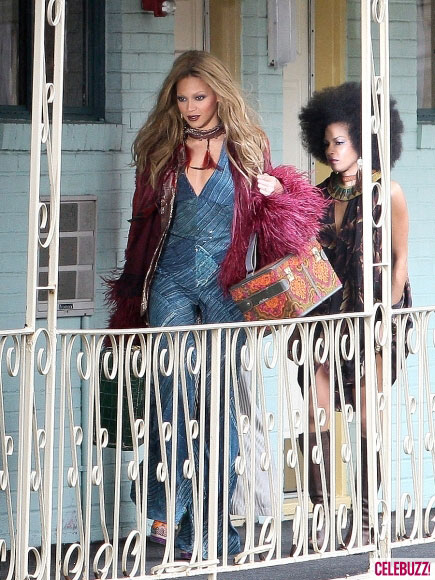 Is the Beyonce machine ready to stage her return to music? The Queen B was spotted on set of a photo shoot at a grungy motel in New Jersey on Thursday (March 31) with photographer Ellen von Unwerth, who shot Rihanna's Rated R packaging. It is unconfirmed exactly what the shoot was for, but the singer was dressed in '70s-inspired garb.
I heard a rumor that she already had her first single ready, it is an "urban, up-tempo," and was slated for release in two to three weeks. We know she has been in the studio heavy as of late. Could she be returning so soon, for a Fall album release date??
Follow the jump for more photo's of Bey's retro look. What do you think?