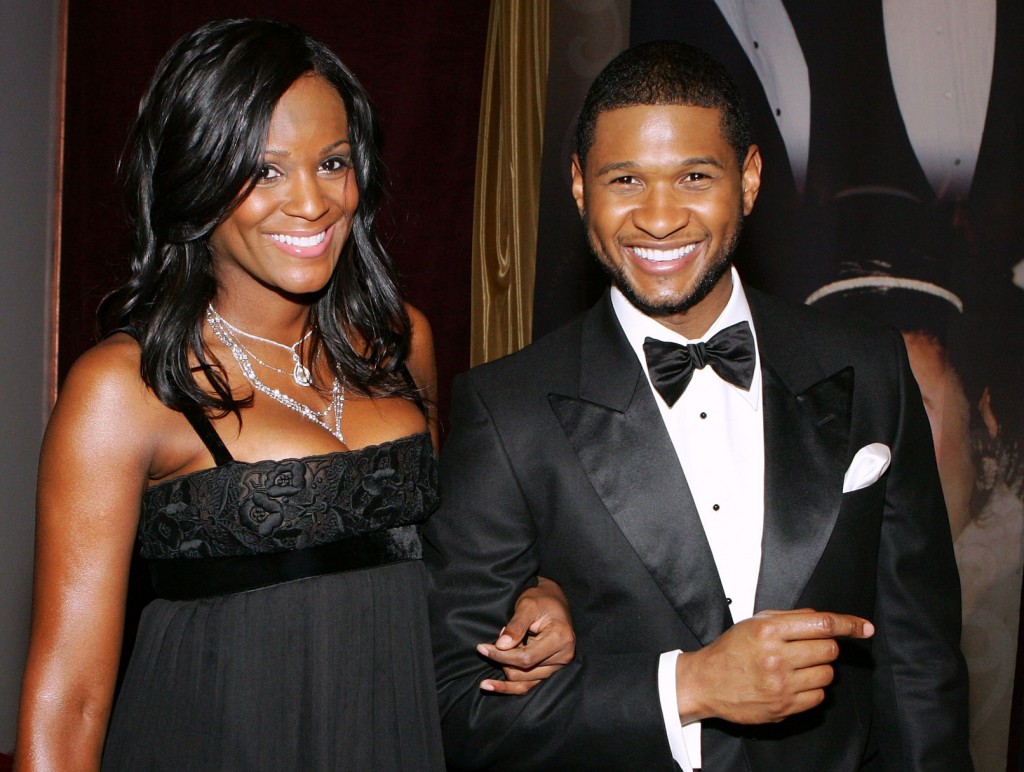 Daamn. The rumors and gossip surrounding the supposed sex tape of Usher and ex-wife Tameka Foster just got more racy, as more bloggers are speaking out about offers to buy images. Blogger and gossip queen Sandra Rose claims she was approached by a third party offering to sell her a screenshot of the ex-couple in sexual activity.

"I received a phone call from a close friend who was acting on a tip from a third party who had a screen shot of Usher for sale (presumably from the sex tape).
She told me that the seller was on his way to her location with the picture and she would describe it for me.
After viewing the photo, the friend called me back and offered up this description of it:
"It wasn't nothing but a picture of Tameka holding [Usher's] penis with her mouth open like she was about to start sucking it. Then you see his hand with the star [tattoo] on it hold[ing] the penis. It wasn't a good picture at all."
"After hearing the description of the photo (and realizing it was a photo of Tameka, and not Usher as I had been originally told) I declined to purchase the screen shot."
"I should point out here that no mention was made of a sex tape for sale — just the one screen shot.""
"Moments later, I received a phone call from another close friend who informed me that celebrity blogger ATLien (owner of Straightfromthea.com) had just tweeted that she was approached by someone offering to sell her a screen shot from the alleged sex tape."
"Is it just a mere coincidence that two celebrity bloggers who have had run-ins with Tameka Foster in the past were both approached on the same evening by someone offering to sell a photo from the alleged sex tape?"
via Sandra Rose