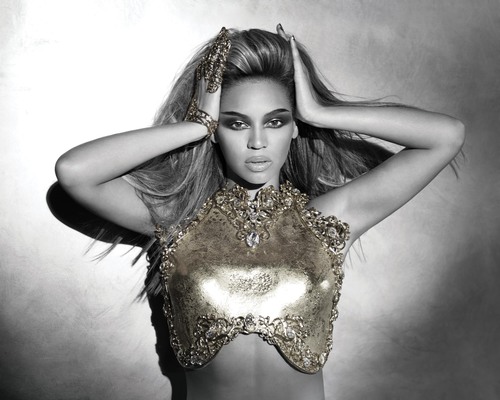 It goes without saying; Beyonce's fourth studio album is undoubtedly one of the most anticipated releases of the year.
If new reports prove accurate, fans may very well be hearing the album sooner than they think.
Full story after the jump.

Sony Music executives from around the globe are said to have gathered for a secret meeting in New York last week, where the singer played material from the LP in person. Denis Handlin of Sony Music Australia shared details from the meeting with the Daily Telegraph.
Check out excerpts below…
Sony Music Australia boss Denis Handlin flew to New York for meetings with executives last week, and was treated to an audience with the bootylicious lady herself.

The former Destiny's Child singer rocked up in person to play international Sony executives songs from her new and fourth solo studio album, due for release late June.

Before playing the music, Beyonce said: "I just love making music and sharing it with my fans."

As a solo artist, Beyonce has sold more than 11 million albums, and millions more with Destiny's Child.

She is one of the most successful popstars of her generation.

"It was just amazing," Handlin told Insider of the new music. "She came in and played us six tracks from the album. She wants to do a big tour off the back of this record, which will include Australia. These songs, the best description I can give is groundbreaking; she's gone to another level."
Should the June date prove legitimate, the project's first single should be debuting within the next 2-3 weeks. And with fashion icon Roberto Cavalli confirming that the singer wore an outfit from his collection while "filming the first video from her new album", it may be a matter of days rather than weeks.
What do you think? Are you excited for Beyonce's return??