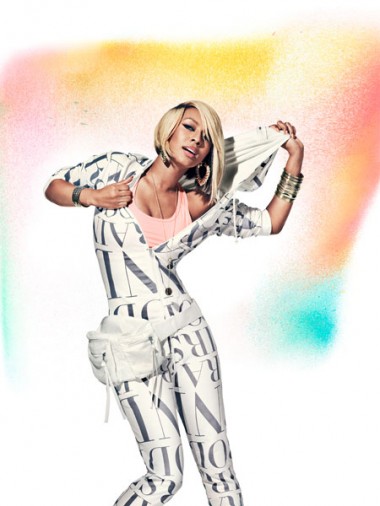 Keri Hilson and Akon join forces with H&M to be apart of their celebrity-driven collection for Fashion Against AIDS. The campaign, which also stars Selma Blair, Penn Badgley, Sky Ferreira, Nikki Reed, Ginnifer Goodwin, Scissor Sisters, Shiloh Fernandez, and The Misshapes, features each participant posing in the unisex line, of which 25% of all sales will be donated to the Designers Against AIDS charity.
Akon explained that his involvement stems from his personal experience with those afflicted with the virus. "I've had a lot of friends who've been in the situation where their friends and family have been affected by HIV," he said. "As I travel the world, I see how much HIV affects people. It's not like we have a cure for HIV, we only have prevention. Make sure you are protected so that you don't ever have to worry about it. Ever."
Look out for the collection hitting H&M stores and online on April 26.