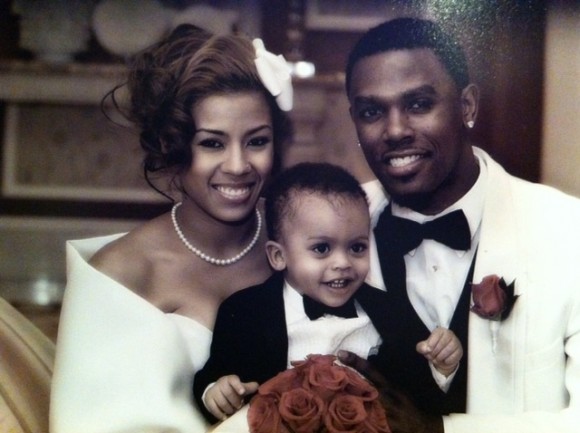 Daniel Gibson Twitpic'd some of his wedding photos with Keyshia Cole. Along with the photos, Gibson tweeted, "Always & ForEver!! It's just like a Dream To Me".
The two got married in a private ceremony on Saturday night. From there, they jetted off in a helicopter overlooking the city.
Follow the jump for more photos.