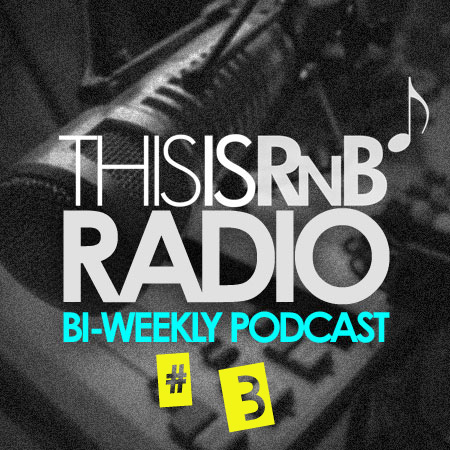 The weather has been amazing in NYC the past few days, and this Memorial Day weekend is looking to be just as great. Without further ado, and pardon our tardiness, but just in time for the long weeknd, we are back with our brand new Podcast. Again, it is mostly all about the music this time, as it should be.
So hopefully, you can enjoy this during your weekend, and as always thank you for all your support!
Follow the jump for the tracklist, and download links.

Tracklist:
01. INTRO
02. SURFACE – ONLY YOU CAN MAKE ME HAPPY
03. JAGGED EDGE – MY BABY
04. CJ HILTON FEAT. NAS – SO FRESH
05. CJ HILTON FEAT. TANK – FOR YOU
06. MONICA VS NE-YO (BLEND)
07. NE-YO – SEXY LOVE
08. MUSIQ SOULCHILD – SINGLE
09. ESTELLE FEAT. RICK ROSS – BREAK MY HEART
10. FRANK OCEAN – DONE
11. FRANK OCEAN – ACURA INTEGURL
12. THE WEEKND – THE PARTY AFTER THE PARTY
13. R. KELLY FEAT. KELLY ROWLAND – MOTIVATION (REMIX)
14. BEYONCE – END OF TIME
15. LLOYD – I MISS THAT PUSSY
16. WISH – SUGA DADDY
17. MIGUEL FEAT. PUSHA T – SURE THING (REMIX)
18. K'LA – ALL YOUR LOVE
19. BREAK
20. TOP 5 COUNTDOWN #5: BEYONCE – RUN THE WORLD (GIRLS)
21. TOP 5 COUNTDOWN #4: KEYSHIA COLE – TAKE ME AWAY
22. TOP 5 COUNTDOWN #3: FRANK OCEAN – NOVACANE
23. TOP 5 COUNTDOWN #2: CHRIS BROWN – SHE AIN'T YOU
24. TOP 5 COUNTDOWN #1: KELLY ROWLAND FEAT. LIL' WAYNE – MOTIVATION
25. BREAK
26. BEYONCE – 1+1
27. JOE – CLOSER
28. TANK FEAT. CHRIS BROWN & TREY SONGZ – CELEBRATION (REMIX)
29. LONNY BEREAL FEAT. KELLY ROWLAND – FAVOR
30. CHRIS BROWN FEAT. LUDACRIS – WET THE BED
31. KEVIN MCCALL – TOUCH YOURSELF
32. LLOYD FEAT. TREY SONGZ & YOUNG JEEZY – BE THE ONE
33. THE WEEKND – HIGH FOR THIS
34. FRANK OCEAN – IF IM IN LOVE
35. JAKE & PAPA – AFRICAN DRUM
36. HESTON – GREATEST LOVER
Download Single File: ThisisRnB.com Radio Podcast #3
Download Tracked Out Version: ThisisRnB.com Radio Podcast #3 (Tracked)