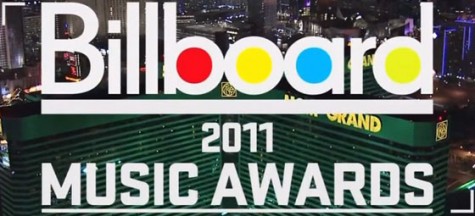 Follow the jump for all of tonight's 2011 Billboard Music Award performances, including Beyonce, Rihanna, Cee-Lo, Mary J. Blige, Taio Cruz and more.
Very good show!
Rihanna & Britney Spears – S&M
Rihanna and Britney on the same stage? Definitely worth a watch. So, enjoy Rhi-Rhi and Britney work the pole while performing Rihanna's hit single "S&M" on the 2011 Billboard Music Awards.
Beyonce – Run The World (Girls)
The performance started off with a video of the who's-who of the music industry, such as Momma & Daddy Knowles, First Lady Michelle Obama, Lady Gaga, Bono, The-Dream, Stevie Wonder, Babyface, Solange & son Daniel Juelz and Babara Streisand, Wow! She went straight into her latest single "Run The World (Girls)". Beyonce might be one of the best performers in my lifetime, there I salute her.
After her performance her mother Mrs. Tina Knowles and nephew Juelz presented Beyoncé with the Billboard Millenium Award. Where she thanked current and former Destiny Child's members and her best friend/husband Hov by stating "I love me some Jay-Z".
Cee-Lo Green – Medley Performance
The 2011 Billboard Music Awards are on fire tonight! After the awesome performance by Ms. Knowles, the incredible Cee-Lo Green sparkled on the stage at the MGM Grand for a medley performance of his hits, including "Crazy," "Bright Lights, Bigger City" and "F**k You".
What a performance! Totally shocked by this. Must-See!!
Taio Cruz – Break My Heart / Dynamite

Mary J. Blige feat. Lil' Wayne – Someone To Love Me (Naked)
Pitbull feat. Ne-Yo & Nayer – Give Me Everything