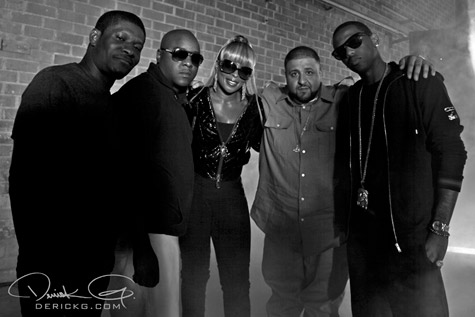 While this may be  a "rap" record, Mary is on it quite a bit, as she does her thing on the chorus. Besides Fab and Jada are never bad, so check it out!
Mary recently released her new song "Hero," which should be off her anticipated forthcoming album My Life II: The Journey Continues, coming this September.
DJ Khaled feat. Mary J. Blige, Fabolous & Jadakiss – It Ain't Over Til It's Over
Follow the jump for behind-the-scenes of the forthcoming video.