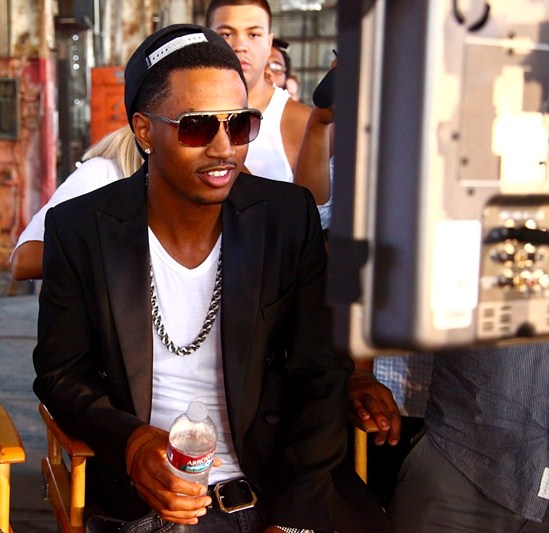 Trey Songz is known for delivering thrills on stage, and now he'll be cooking up frights on the big screen. The R&B crooner is set to make his acting debut in The Texas Chainsaw Massacre 3D.

According to The Hollywood Reporter, Songz will play one of the leads in Lionsgate's 3D horror flick, the latest revisualization of Tobe Hooper's 1974 classic about a group of teenagers who encounters a family of cannibals in Texas.
The 26-year-old singer will star as the male lead and the boyfriend of actress Alexandra Daddario in the Millennium/Nu Image film directed by John Luessenhop (Takers). It will hit theaters on October 5, 2012.
Songz will get to show off his physical, romantic, and heroic sides in the movie, which shoots later this month in Shreveport, Louisiana, with a group of fresh-faced actors.
In between his foray into Hollywood, Trey is also working on music and is expected to deliver his fifth album this fall.
via Rap-Up