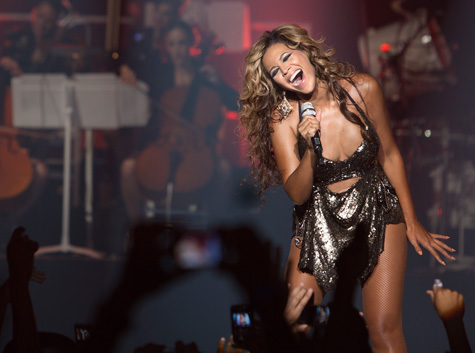 Beyoncé opened the first of her four sold-out New York City concerts in spectacular fashion. Backed by a 20-piece, all-female band and orchestra, the shimmering superstar brought her stadium show to the intimate Roseland Ballroom on Sunday night, performing a medley of past hits and her new album 4 from top to bottom (with the exception of "Start Over").
Watch footage from the opening night below.

"I Care"

"Best Thing I Never Had"

"Party"

"Rather Die Young"

"End Of Time"

"Countdown"

"Run The World (Girls)"

"I Was Here"

Click Here to read Rap-Up's review of the show.