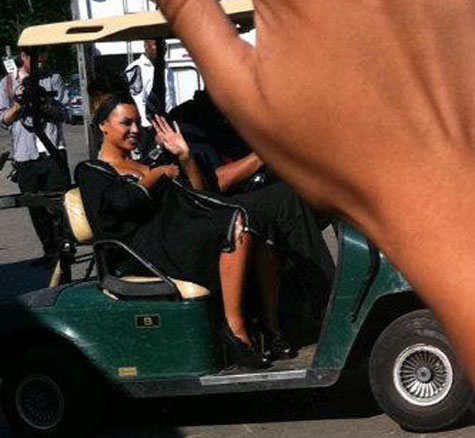 Beyoncé headed to the rural parts of New Jersey to shoot her new music video on Tuesday (Aug. 2). According to various reports, the retro-themed clip was for "Party," her collaboration with André 3000, off her platinum-certified album 4. The visuals, filmed in South Brunswick's Oakdale Mobile Home Park, called for flashy fashions, a red muscle car, and colorfully-dressed dancers. Solange and Kelly Rowland joined B on set, while eager fans scouted out the location and snapped up some camera phone pics.
According to Video Static, B is also planning to shoot a video for "Countdown" with "Sweet Dreams" director Adria Petty.
Get your first look at the "Party" visuals below.

[nggallery id=97]
via Rap-Up