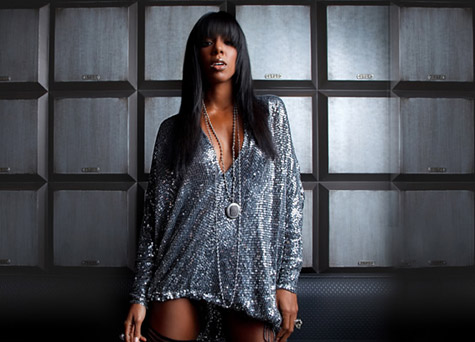 Kelly Rowland is already motivated to make another album. Following the release of this summer's Here I Am, Rico Love exclusively tells Rap-Up.com that the R&B singer is plotting a return to the studio to prep her next project.

"I'm starting Kelly's new album soon," reveals Love, who penned the smash "Motivation" and several other cuts off Rowland's third album. "While she's on tour, I'm gonna be writing records for her new album. We can kinda roll that out and drop her new single in late spring. Excited about that."
While Love readies new material for the singer, she will be traveling the country with Chris Brown on "The F.A.M.E." tour starting in September and appearing as a judge on Britain's "X Factor."
The hitmaker, who's recently been in the studio with Mary J. Blige, Melanie Fiona, and Usher, wants to continue developing an R&B sound with Rowland. "I believe in R&B and I believe that if we make new age records and don't make dated records and keep it classic, I think we'll be fine."
He hopes to achieve the same success as "Motivation," which spent seven weeks at No. 1 on the Hot R&B/Hip-Hop Songs chart. "It feels like a long time coming," says Love. "I started her album two-and-a-half years ago, so to be able to get here and see as much success as we've seen on this record and album so far is amazing. You put in hard work and it pays off. It sounds cliché, but it's always good to have that success, especially when people doubted it."
via Rap-Up
In related news Kelly was featured on the season premiere of LaLa's 'Full Court' on VH1. If you missed it, check it out below.