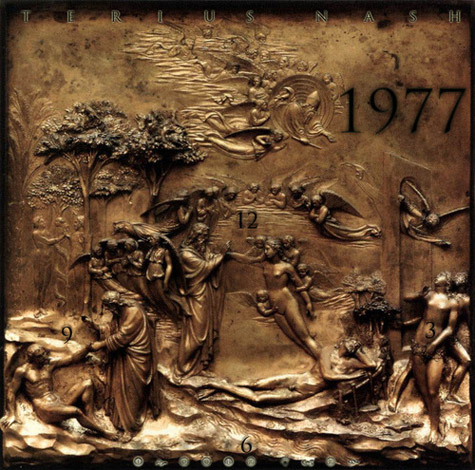 The-Dream pays homage to biblical times with the bronze cover of his forthcoming free Internet LP Terius Nash Est. 1977. The artwork borrows from Lorenzo Ghiberti's Adam and Eve Panel depicting the stories of Adam and Eve, Jacob and Esau, and David and Goliath.
The 10-track download, which will precede the singer-songwriter's fourth album Love, IV: Diary of a Madman, will be available by the end of the month featuring the single "Form of Flattery."
"[It's] very personal and to my fans!" tweeted Dream of the project.
What do you think of the artwork?