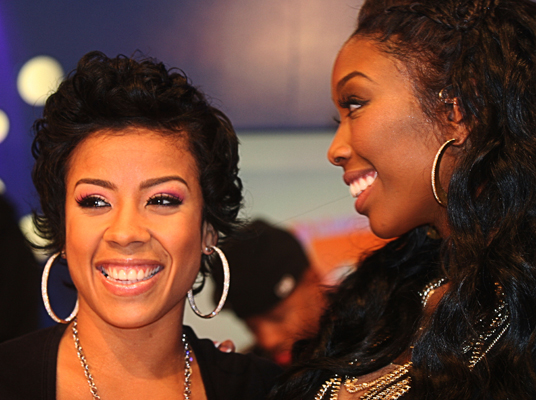 Keyshia Cole has been working hard on her fifth album, in which she hopes to release before the end of the year. The "Take Me Away" songstress plans to work with Kanye West, Ester Dean and J.U.S.T.I.C.E. League among others. In the new fashion of reaching out to peers, Keyshia sent a tweet out announcing she has a new track she wants Brandy on.
"In the studio listing to songs I've recorded and I have one I NEED Brandy on. remindsmeof #TRUST."
Brandy saw KC's request and retweeted, with the response "I wanna hear." Keyshia followed with, "Ok babe, DM me email address to send to and also number to call. YOU WOULD KILL IT SONGBIRD….Muaah."
Since both singers are working on new material for release this year, the timing would be perfect.
Would you like to hear a Keyshia Cole/Brandy duet?