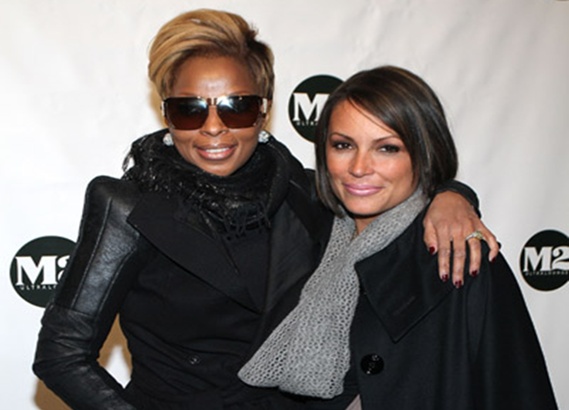 The Queen of Hip-Hop Soul Mary J. Blige stopped by Hot 97's Angie Martinez show this afternoon. The R&B legend spoke about her recent role in the upcoming movie Rock Of Ages (starring Tom Cruise), her anticipated new album "My Life II: The Journey Continues," speaking on the theme of the album MJB said,
"I targeted everything in life, to show people our journey continues, we're not dead, we're not finished, we continue to live, we continue to grow, but we grow through adversity, which is our best teacher."
Mary went on to talk about who she is listening to these days, in which she mentioned, she loves Frank Ocean, along with Drake and Nicki Minaj. She discussed her emotional VH1 'Behind The Music' special, and before getting off the air made the official announcement that she will be begin shooting the Nina Simone biopic on October 17th.
Follow the jump to hear the full interview.
[audio:https://www.thisisrnb.com/wp-content/uploads/2011/09/ANGIE-MARY-1.mp3|titles=ANGIE-MARY-1] [audio:https://www.thisisrnb.com/wp-content/uploads/2011/09/ANGIE-MARY-2.mp3|titles=ANGIE-MARY-2] [audio:https://www.thisisrnb.com/wp-content/uploads/2011/09/ANGIE-MARY-3.mp3|titles=ANGIE-MARY-3]