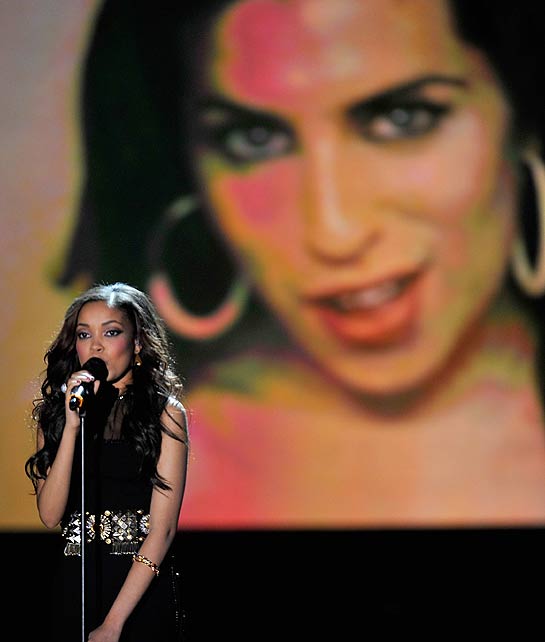 Dionne Bromfield led a musical tribute to Amy Winehouse at last night's MOBO awards, performing the late singer's hit "Love Is A Losing Game." It was a touching way to honor her much loved godmother, the woman she described as "my soulmate". The 15-year-old jazz singer took to the stage wearing a lucky charm necklace spelling "lioness" which was given to her by Amy. She said it made her feel as if her mentor was with her.
Dionne, who received a standing ovation, said she found it difficult to maintain her composure, especially with the huge picture of Amy projected behind her.
"I knew they were going to use that picture and it was difficult to keep singing but I did it for Amy," she said.
Only the picture for now, waiting for video footage…