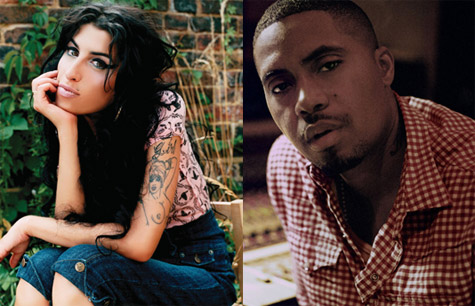 The anticipated unreleased duet by the late great Amy Winehouse and Nas has arrived. The pair, who struck up a friendship after Amy name checked Nas on Back to Black's "Me & Mr Jones" share duties on the Salaam Remi produced cut titled "Like Smoke."
"You know how me and Amy are, straight players," raps the Queens MC on the retro-soul number, which was recorded in May 2008.
Their collaboration can be found on the soulstress' posthumous album Lioness: Hidden Treasures, due December 5.