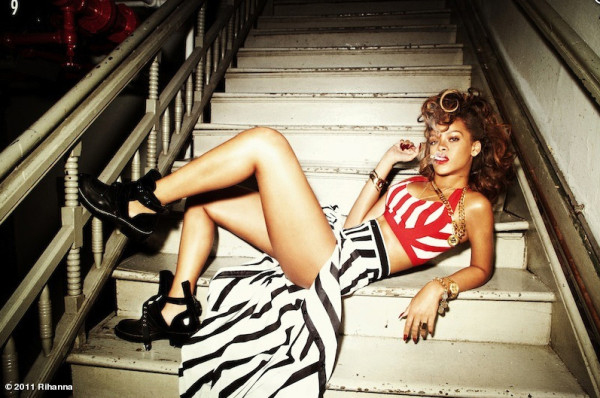 With only a week away before the Rihanna train makes it's next stop they have unveiled another batch of press photos. The Pop star's sixth studio album, Talk That Talk, will hit physical and digital stores on November 21. Lead by #1 single "We Found Love," and the second, newly released "You Da One."
On Sunday, Rihanna will perform on 'The X Factor' in the U.K. and return to the U.S. to appear on 'The Ellen DeGeneres Show' on her release day.
Check out more pics below.