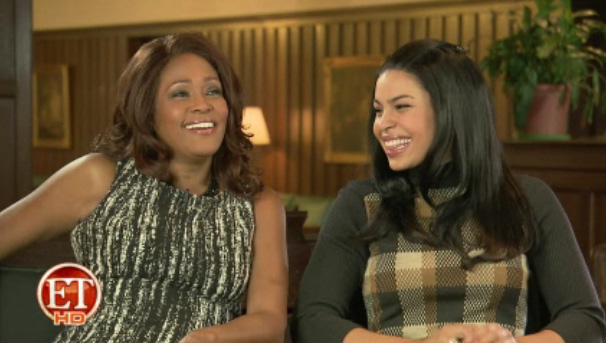 The legendary Whitney Houston is finally making her comeback to the big-screen since 1996′s The Preacher's Wife in the new film, Sparkle.
In an exclusive interview with Entertainment Tonight, Whitney talks about her new role in the movie, as well as the instant connection and bonding she's had with pop singer Jordin Sparks. The two even reflect on some stories from on-set, all the while praising each others' talents.
The movie is a remake of the 1976 popular Motown-era musical drama, and stars Jordin Sparks as the lead role of Sparkle and Whitney Houston as the mother. Set in Detroit in the 60s, Sparkle is a music prodigy struggling to reach stardom in the music industry with her two sisters. Once they are close to success, dramatic family issues arise and threaten the existence of the singing trio.
The movie also stars Derek Luke, Mike Epps, Grammy-winning singer Cee-Lo Green, Carmen Ejogo, Tika Sumpter and Omari Hardwick, Sparkle is directed by Salim Akil (Jumping the Broom) and scheduled to be released in 2012.
See the interview below.