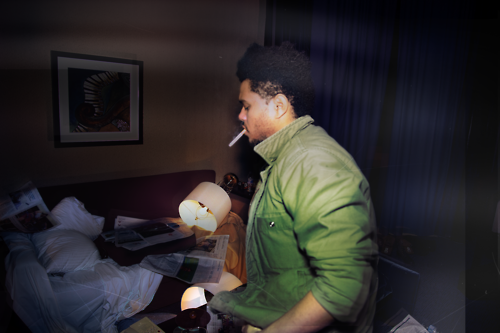 More vintage music from The Weeknd, this time a single song titled "Party." Since the recent wave of unreleased material has surfaced, a few reps from his XO camp have clarified a few things…
The Noise were a group formed of 4 members, 3 vocalists, (2 males & one female) and one producer. Kid Klassic (the producer), Tyler Done, Abel Tesfaye (The Weeknd), and Natalie Di Luccio had created the body of work back in 2008-2009. The tracks that The Noise created were demos that they shopped to other artist to use. It was never done for Abel, he just did tracks for others.
Take a listen below… It will probably surprise you how different the mood is. This cut is actually pretty good for a pop tune, catchy and sounds like something Bei Maejor could have done.
Follow the jump for 2 others which leaked a couple days back.

The Weeknd (The Noise) – Superhero

The Weeknd (The Noise) – Cure