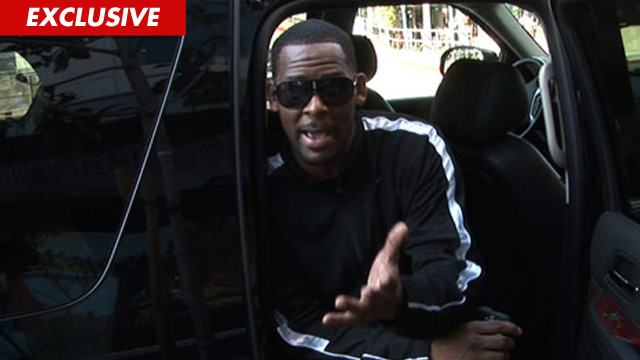 According to TMZ…
R. Kelly needs funding — AND QUICK — because the singer tells TMZ he's ready to film THIRTY TWO new chapters of his legendary hip-hopera "Trapped in the Closet" … but he needs financial backing first.
When we last saw "Trapped" … the year was 2007 and Kelly had released 22 chapters, involving a little person who crapped his pants … a neighbor with the spatula … and a pimp with the stuttering problem.
Now, Kelly — who was leaving an L.A. gym yesterday — tells us he wants to continue the saga — "but it costs a lot of money to do … so we're actually looking for investors."
Wooord? Crazy! "Trapped.." was some of the most inventive writing in modern R&B. The anticipation begins… In the mean-time revisit the series with "Chapter 1" below.