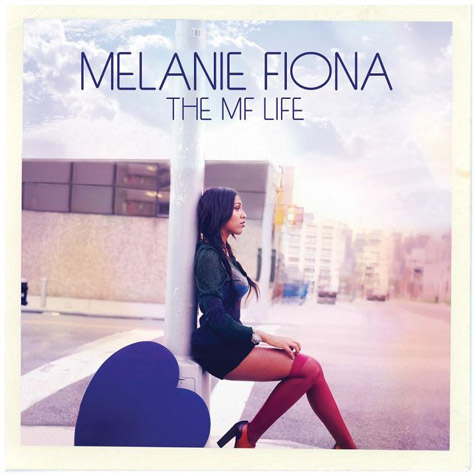 Yesterday, Melanie Fiona unveiled the official album cover and new release date. Now, the Canadian songstress reveals the tracklisting for her anticipated sophomore album The MF Life. Due out March 27, the 12-track set includes features from Nas, J. Cole, B.o.B, and John Legend. T-Pain also makes an appearance on the bonus cut "6 AM," a remix of their hits "5 O'Clock" and "4 AM." See the tracklisting below.

The MF Life Tracklisting
01. This Time featuring J. cole
02. 4 AM
03. Break Down These Walls
04. I Been That Girl
05. Wrong Side of The Love Song
06. Running featuring Nas
07. Change The Record featuring B.O.B
08. Gone and Never Coming Back
09. Bones
10. Watch Me Work
11. Can't Say
12. L.O.V.E featuring John Legend
13. 6 AM featuring T-Pain *BONUS*
Pre-Order The MF Life now!