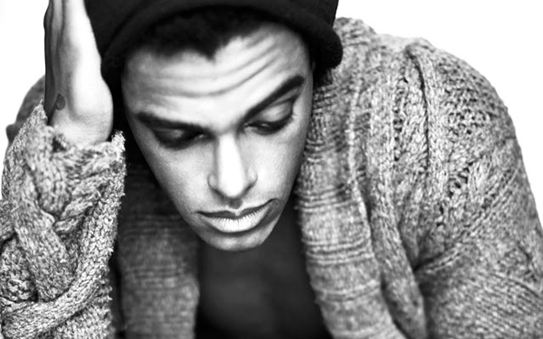 Austin Brown, the nephew of the late King of Pop Michael Jackson, premieres his new song "Menage a Trois." The 26-year-old son of Rebbie Jackson, the eldest child of the Jackson family, has been impressing audiences and listeners around the world as he builds on his burgeoning career. The multi-talented up and comer delivers more of that classic sound on his latest song.
"Valentine's Day seemed like the perfect time to debut my new song 'Menage a Trois,' which is about a love triangle and what happens when you unexpectedly fall in love with two different women at the same time," Brown tells AOL Music. "It's a situation I strongly recommend avoiding if you can help it," he shares with a laugh.
"Musically, the song was influenced by classic Motown and Stax records. We wanted to create a song that channeled the Temptations and the Four Tops with James Jamerson on the bass," Austin revealed. "I wrote and produced the song with my writing partners Scott Bruzenak and Tommy Parker. The three of us refer to ourselves as the Backpack Kids. We all come from different backgrounds and styles," the young singer explained of his collaborators.
Take a listen now!! What do you think??