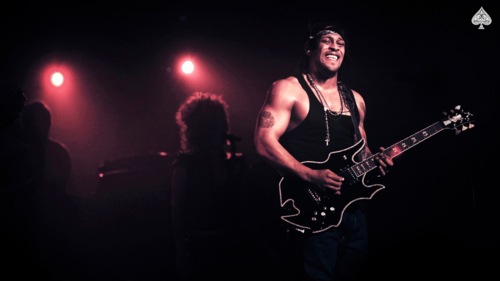 Easily, the first big moment of 2012, D'Angelo is officially back after an 11 year hiatus. We have a special musical treat for you, the first full audio recording from his 2012 European tour. This is the full show from The Zenith in Paris, France.
Follow the jump for a full stream, download, set list and credits.
DOWNLOAD: D'Angelo & The Testimony Live In Paris 2012
D'angelo & The Testimony
January 29, 2012
Paris, France @ Le Zenith
01. Playa Playa
02. Feel Like Makin' Love [Roberta Flack cover]
03. Ain't That Easy [new song]
04. Devil's Pie
05. Chicken Grease
06. The Line (intro) > The Root
07. The Charade [new song]
08. I've Been Watching You (Move Your Sexy Body) [Parliament cover]
09. Shit, Damn, Motherfucker (inc. bass & drum solo)
10. Solo medley: Brown Sugar (tease) > Jonz In My Bonz > Spanish Joint > Me and Those Dreamin' Eyes of Mine > Cruisin' > Higher > One Mo'Gin > Untitled (How Does It Feel)
11. Another Life [new song]
12. Sugah Daddy [new song]
13. Space Oddity [David Bowie cover]
14. Brown Sugar
D'Angelo – Vocals, Guitar, Yamaha CP70 electric piano
The Testimony:
Isaiah Sharkey – Guitar
Jef Lee Johnson – Guitar
Ray Angry – Keys
Pino Palladino – Bass
Chris Dave – Drums
Robert Lumzy – Percussion, Vocals
Kendra Foster – Vocals
Jermaine Holmes – Vocals
Charles "Red" Middleton – Vocals
internal mics > Olympus LS10
Recorded by nicnouille
Shout to Okayplayer and FunkIt
In addition to this recording Okayplayer recently released another Live D'Angelo mixtape, compiled by Sam Champ, featuring the very best live audio recordings of the soul legend.
Stream and Download HERE