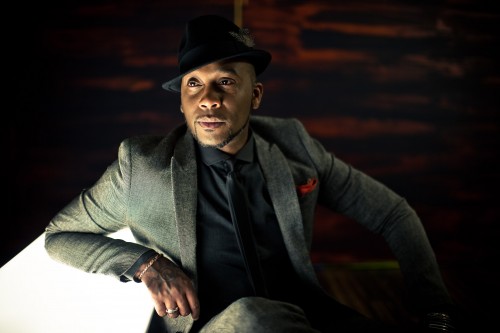 Rahsaan Patterson is the new celebrity ambassador for RAINN (Rape, Abuse & Incest National Network), the nation's largest anti-sexual violence organization. To kick off his partnership with RAINN, the soul innovator has recorded an original song titled "Don't Touch Me," that will be used to raise money for the non-profit organization.
"I was sexually assaulted when I was 6-years-old and wasn't able to share it with my family until I was 18-years-old. Looking back on it, I wish there was an organization like RAINN that I could have turned to for help with dealing with what happened to me," said Patterson. "After 30 years I finally have an appreciation and love for myself that has been missing for most of my life. The most important thing for me at this point is to be able to communicate through music and art and help others. What happened was extremely traumatic and will forever be embedded in my mind and in my life. It's nothing I can avoid so it's really about accepting it, owning it and knowing that it's happened but it doesn't have to represent who I am for the rest of my life."
Take a listen below.