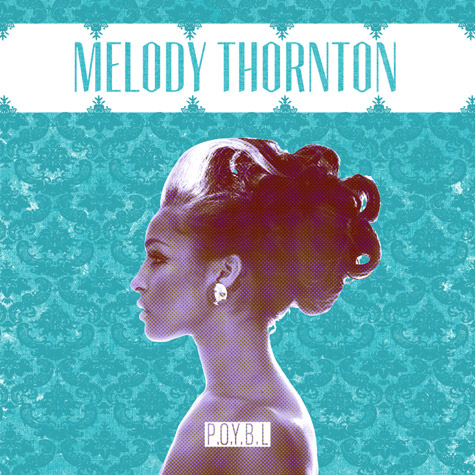 Melody Thornton looks to make her mark with her forthcoming solo mixtape "P.O.Y.B.L," an acronym for Piss On Your Black List. The former Pussycat Doll exposes her battles in love, music, and faith on the "soul-pop" offering, which incorporates instrumentals from the '60s and '70s.
In addition to the single "Sweet Vendetta" and remake of Jay-Z and Kanye West's "No Church in the Wild" ("Lipstick&Guilt"), the 10 tracks include five remakes and four original tracks all written by Melody.
Producers include Andre Harris ("Smoking Gun"), Church and State ("Sweet Vendetta"), Mark Vinten ("Intro"), and Melody on a self-produced track ("Hit the Ground Runnin'" featuring Michael Gallope/piano and Paran Amirinazari/violin).
"Piss On Your Black List has nothing to do with being a rebel or fighting against anything. It has everything to do with fighting for myself," explained Melody. "It's clever with attitude. It's kind of funny and gets a strong reaction; all things that, at times, describe my art."
"P.O.Y.B.L." will be available for free download on March 15.

P.O.Y.B.L Tracklisting
01. Intro
02. Sweet Vendetta
03. Lipstick&Guilt
04. Smoking Gun
05. Loving You Better
06. Crazy Mixed Girl
07. The One That Got Away
08. Bulletproof feat. Bobby Newberry
09. Someone to Believe In
10. Hit the Ground Runnin'
via Rap-Up
If the first leak "Lipstick&Guilt" is any indication of what Melody is going to deliver, then we are excited for this debut! Take a listen to her remake of Jay-Z & Kanye West's "No Church In The Wild" below… What do you think??