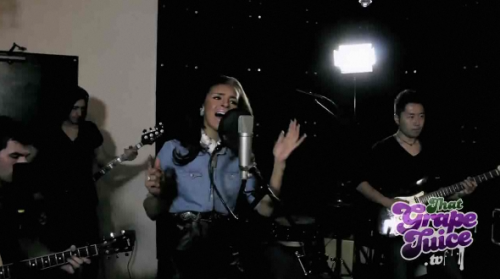 ThatGrapeJuice returns with a brand new, must-see episode of their performance series "The Splash." While in the UK promoting her new, critically acclaimed mixtape "P.O.Y.B.L," Melody Thornton, the former Pussycat Doll, showcased her vicious vocal with select material from the project. The budding star looks poised for solo stardom, as she's earning respect on her own terms.
Watch the songbird soar with performances of "Sweet Vendetta," "Smoking Gun" and "Lipstick&Guilt" below…
Shout to ThatGrapeJuice
What do you think??