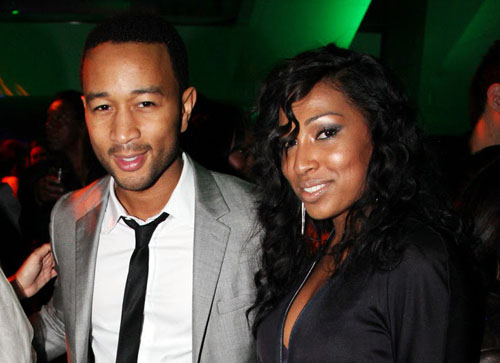 Melanie Fiona and John Legend look to spread some "L.O.V.E" through their latest collaboration off the Canadian songstress' sophomore album The MF Life, in stores March 20. The No I.D. produced cut is the singers second joint effort, and another conscious minded creation. Fiona and Legend first shared musical chemistry on their remake of "Wake Up Everybody," off his album Wake Up!.
Speaking on the new song Melanie said, "I love this record because I feel it's important to have a socially conscious record on every one of my albums. L.O.V.E; it's all you need — pretty much — and I do believe that in all regards. It's all you need to get by in life and to keep that at the forefront of respect for one another as humans interacting everyday, being responsible for each other as a society. It's actually the last song on the album so it's a nice positive ending as well.
She continued, sharing her feelings toward her collaborator, "John Legend is actually one of the most talented people that I have ever worked with. He can just get behind a piano and create. It's so organic for him so just being around that is an inspiration."
Take a listen below…

[audio:https://www.thisisrnb.com/wp-content/uploads/2012/03/12-melanie_fiona-l.o.v.e._feat._john_legend.mp3|titles=12-melanie_fiona-l.o.v.e._(feat._john_legend)]
If you weren't already sold on picking up The MF Life album, this should be another guarantee you will love this record. We are already saying it will be one of the best R&B albums of the year, so get ready to pick it up on March 20.