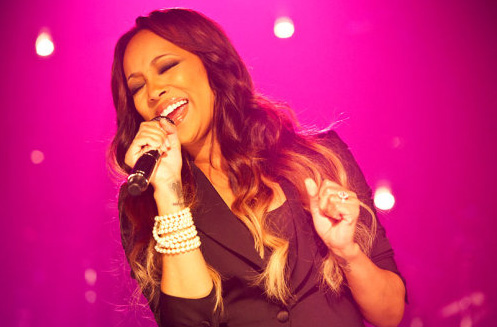 AOL has finally unveiled their anticipated performance from Monica! The R&B veteran paid a visit to the AOL Sessions stage during a recent trip to NYC, and she brought it down. In promotion for her brand new album New Life (in stores April 10), she performed the singles "It All Belongs To Me," "Anything (To Find You)," new song "Man Who Has Everything" and a classics medley of "Angel of Mine" and "So Gone."
In addition she sat for a interview where she discussed working with Rico Love and rapper Wale on New Life, dedicating one special song to her man, her tattoos, a summer tour she plans to embark on with Brandy and ending her legacy on a gospel note.
See the full performance and interview below!

"It All Belongs To Me"
"Anything (To Find You)"
"Man Who Has Everything"
"Angel of Mine / So Gone"
Monica's Interview