For the past year we have had our eye on a young burgeoning singer named August Alsina. Last October, we introduced you to the 19-year old with the release of his "Untitled" covers EP, and since then he has been busy with frequent leaks of new material, a digital release of his "Party & Bullshit" maxi-single, and a steady dose of viral videos. The New Orleans native has recently drawn comparisons to Trey Songz by AllHipHop.com, who proclaimed him "R&B's New Thug."
Now, we are proud to bring you the world premiere of August Alsina's debut mixtape, the DJ Scream assisted, "The Product." Hoping to carve out his own path to musical success, the singer/songwriter has chosen to release the project today Sunday, April 15th, in honor of the birthday of his late brother, who was gunned down in New Orleans in 2010. A fitting dedication to the brother who inspired him to leave the street life behind and make music his full time hustle.
We highly co-sign August as one of the break-out R&B stars of 2012. So, follow the jump right now to Stream and Download "The Product"!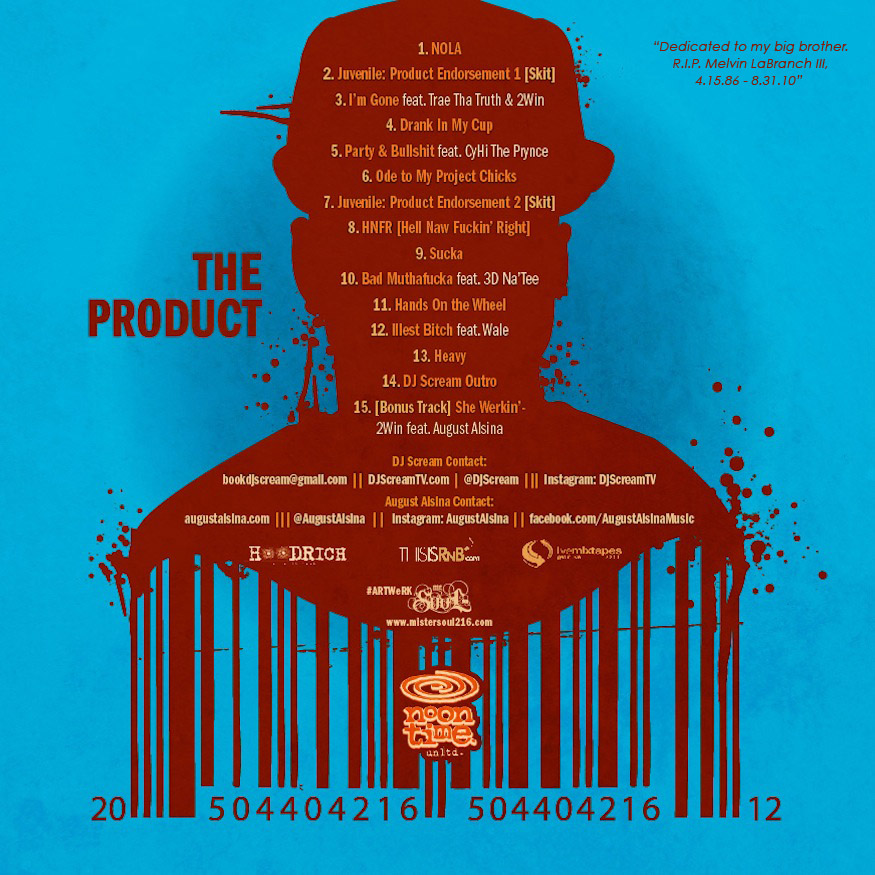 DOWNLOAD: August Alsina & DJ Scream – The Product (Mixtape)
DOWNLOAD: Alt Link
What do you think??