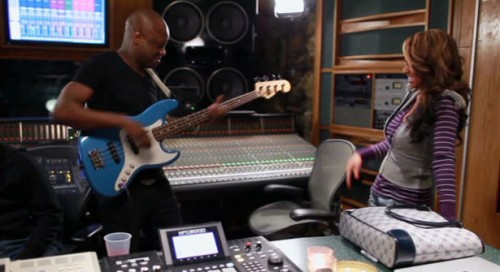 After much drama and rumors, R&B singer and reality TV star, Olivia has landed a new home. The singer-songwriter, who has been struggling to pursue her next record deal, but has found success thanks to VH1′s hit reality show 'Love & Hip-Hop,' has signed a new deal with Jerry Wonda's 'Wonda Music' imprint.

Over the past year and a half Olivia has had a couple popular singles such as "December" & "Walk Away." Her brand new album entitled "Show The World" is scheduled to be released in the fourth quarter of this year through a joint venture with Dollaz Unlimited.
Jerry Wonda is a veteran producer and musician, who rose to fame in the mid 90's for co-producing the majority of The Fugees' classic 1996 album The Score and since then, has crafted hits for Wyclef Jean, Pras, Carlos Santana, Shakira, Mary J. Blige, Estelle, Justin Bieber, Lupe Fiasco, Akon, Keri Hilson, Musiq Soulchild and many more.
shout to HHNM