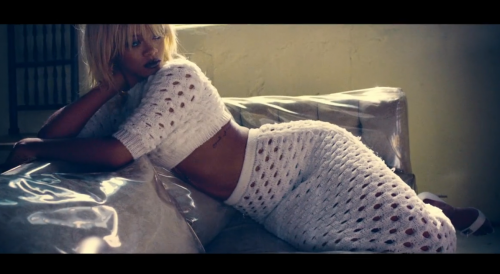 Following the photos and cover image we posted yesterday, of Rihanna's feature in the new Elle magazine "Woman In Music" issue, comes a cinematic mini-movie that they created along with the photoshoot.
For this month's cover shoot, ELLE Creative Director Joe Zee imagined a romantic narrative starring Rihanna as the fiery heroine in a passionate affair with a salsa dancer. On an early February morning, the ELLE production team transformed the Veluzat Motion Picture Ranch northwest of Los Angeles into the ideal backdrop: a windswept town evocative of documentary photographer Robert Polidori's shots of deserted, patina-rich Havana interiors.
This was really well done! Check out the artistic, sexy visual below!
What do you think?