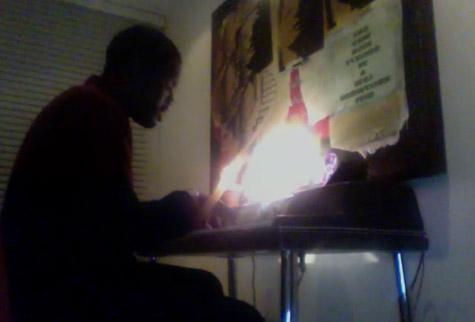 Seated at the keyboard in a dimly-lit room, Frank Ocean poured his heart out while debuting a new song for the fans online.
"Right hand to God/ Left hand holding the jewels/ And I'm swearing up and down/ I'm cursing out the moon," he sings on the soulful tune.
Watch the intimate performance below and check out the lyrics on his Tumblr page.